Vauxhall. Once driven, forever smitten.
Vauxhall didn't just make some great cars back in the 80's, they made some cracking adverts, too. Enter the Vauxhall Cavalier E83 WPP in this advert.
This would have been quite a buy back in the day, and who remembers those car phones? They really were a sign you'd made it!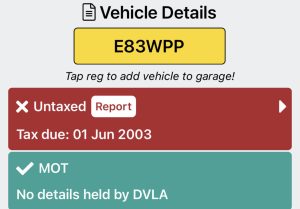 This car was taxed up until 2003, so somebody loved it, but what happened next? Is it lurking in a barn or lock-up somewhere?
Having featured in an official Vauxhall TV advert, you'd have thought that somebody loyal to the brand would want to own this particular Cavalier. If you find it, it's a great selling point!
Please comment on the YouTube video, or drop us a line on watn@ukbarnfinds.com , if you have any information and we'll update this page.
Are you looking to sell your Vauxhall Cavalier? If so, please fill in the form below and we'll get back to you.