If you're visiting this site, there's a good chance you'd like to see barn finds for sale! We maintain a very active Facebook page to highlight these. It is well worth paying us a visit and giving us a 'Like' at:
http://www.facebook.com/UKbarnfinds
To see all of our pages, as well as the latest motoring deals and news, please visit http://www.motoringdeals.com/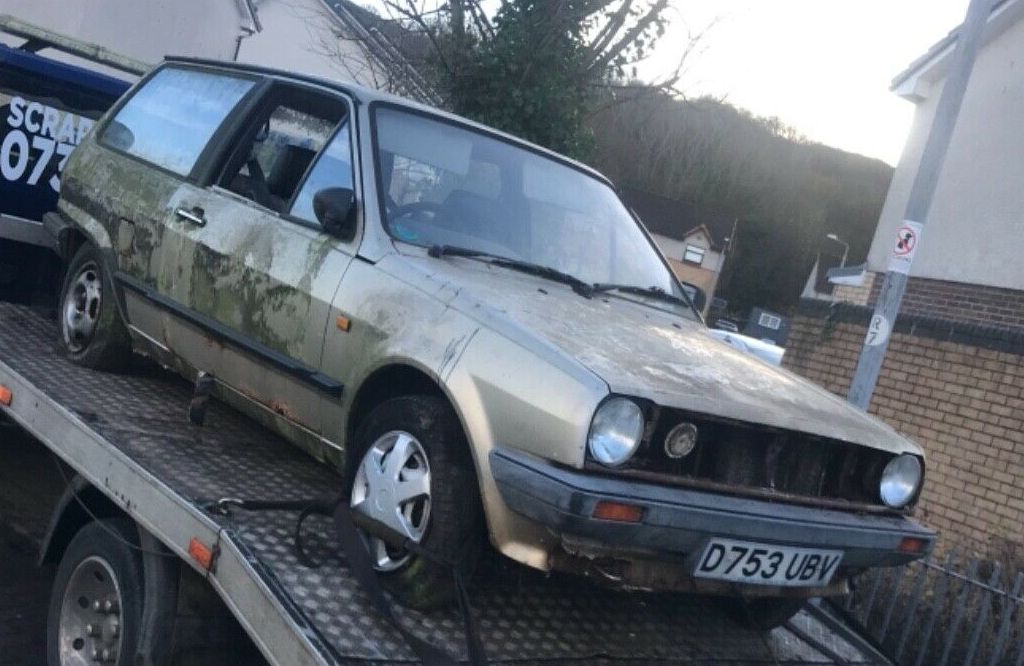 From the seller: "1987 polo petrol has been stood up for around 10 years the old guy said it was originally parked there because the tyre was flat said he never got round to it and left it in his drive old school not a lot of these left am not going to say it's… Read More »VW Polo Bread Van

UK Barn Finds
Some of the best UK barn, field, garage and driveway finds highlighted by www.motoringdeals.com We also post restored and timewarp cars of interest.