If you've stumbled upon this page before watching the Rover 200 video on YouTube, then you're probably wondering what's going on!
Fear not, scroll down the page and you'll see the Rover 200 training video in its full glory.
Basically, this was part of a training pack sent to Rover dealers before the launch of the Rover 200 series. It taught dealer management and sales staff all about the 200 range and contained everything they needed to be able to convince potential buyers to make that purchase.
Designed to be delivered in a classroom environment, the video came with a number of question sheets. We've posted the two in the video below, along with the administrator's answer sheets. You may need to click on them to view them full size.
Just for fun, try watching the video and answering the questions before you look at the answers.
Good luck. We'll make a Rover salesperson out of you yet…..
THE QUESTIONS
THE ANSWERS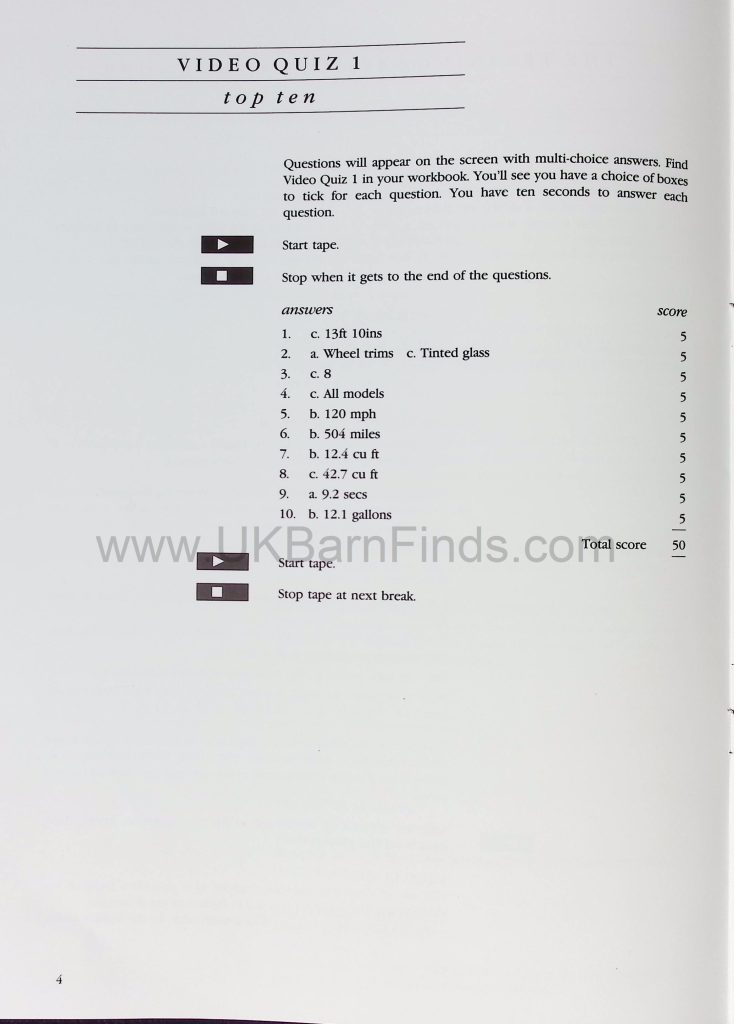 Want to see some of the contents? Here are links to the PDF files:
Rover 200 Series Product Insight
Right Now On eBay
A Selection From Amazon
Last updated on December 5, 2023 7:29 am