H&H Classics is set to auction a duo of 1950s two-seater sports cars
A duo of two-seater 1950s British sports cars, the 1952 Lotus MkVI Prototype and a 1951 Allard K2, are set to cross the auction block courtesy of H&H Classics, on 29 November. The 1952 Lotus MkVI Prototype, estimated at £50,000 – £60,000, hailing from the personal collection of the late Graham Nearn, marks a significant piece of Lotus history as the blueprint for the brand's first volume-produced model.
With a noteworthy second-place finish in its first two races at Silverstone in 1952 and a subsequent display at the British Motor Museum, the iconic two-seater carries the essence of Colin Chapman's innovative vision for Lotus. It boasts the original design specifications with a 1.5-litre Ford engine and is notable for its lightweight yet robust construction, setting the standard for Lotus's future success in motorsport. The car is potentially eligible for a host of prestigious events making it deserving of a place in another major collection or museum.
Lucas Gomersall, motorcar specialist at H&H Classics, said: "These sports cars not only represent the pinnacle of 1950s automotive design but also embody the spirit of racing from the era. The Lotus MkVI Prototype and Allard K2 are exceptional examples of innovation and performance, and we anticipate strong interest from collectors and enthusiasts." Meanwhile, the 1951 Allard K2 is one of only 117 produced, making it a rare collector's item. Estimated to fetch £65,000 – £75,000, it comes complete with its original buff logbook. The car features a V8 engine and Moss gearbox which were overhauled just 2,000 miles ago.
The car's historical charm is further enhanced by its recent use in UK competition work, showcasing its enduring performance capabilities. The K2 is presented in its original Pacific Green colour scheme, representing the era's racing heritage with authenticity and character.
With over £25,000 worth of recent work, the K2 is a great introduction to period competition racing, especially as parts for the engine and gearbox are in plentiful supply.
With more than 150 stunning classic and collectible cars being offered for sale, the auction promises to be an unmissable event for enthusiasts and those looking to add to their own collection. Viewing of all the lots will take place from midday until 8pm on Tuesday 28th November and from 9am on the sale day itself.
The sale commences at 1pm on Wednesday 29th with bidding possible online, via telephone, commission bid or in person. To see the full list of lots available in the auction, visit www.handh.co.uk.
WHEN YOU CLICK ON LINKS TO VARIOUS MERCHANTS ON THIS SITE AND MAKE A PURCHASE, THIS CAN RESULT IN THIS SITE EARNING A COMMISSION. AFFILIATE PROGRAMS AND AFFILIATIONS INCLUDE, BUT ARE NOT LIMITED TO, THE EBAY PARTNER NETWORK AND AMAZON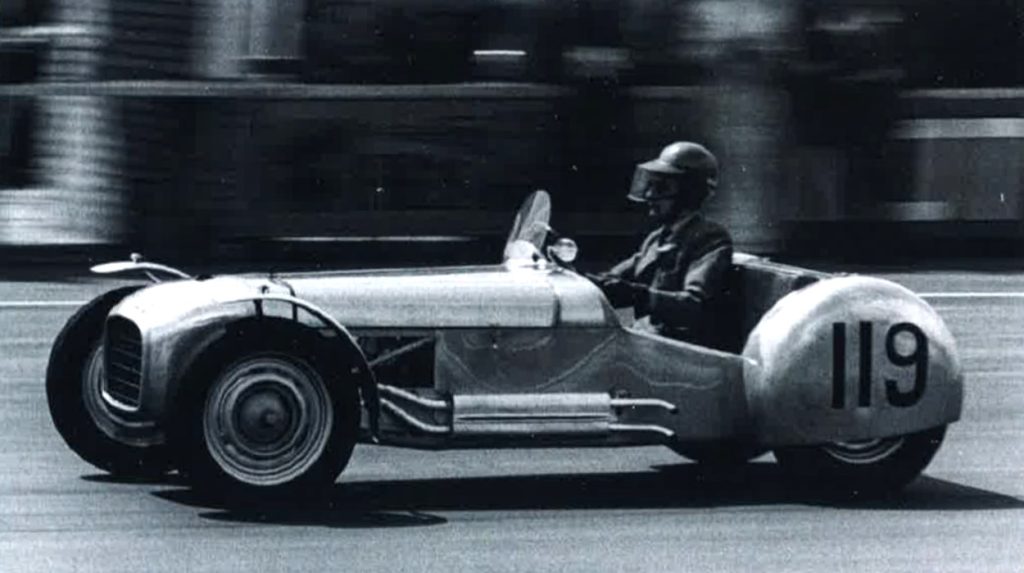 Are you looking to sell your classic car? If so, please fill in the form below and we'll get back to you.