There's every chance that this Ford Capri could be up and running, in the right hands. It does need to find a new home, though.
From the seller: "In my ownership since 1991. Dad Bought it me.
i'm now 52 and realise i don't want this car in my life.
last taxed 1996.
i have bill of sale to the old man and the registration document.
Paper Sorn at my mums til 2011, when she died i moved it to my house and forgot about that stuff.
was in garage at my mums and in a marquee at mine.
under tarps from last weekend.
restoration started.
EVERYTHING IS THERE.
plus more.
I have two pattern wings.
a replacement OS door.
replacement dash with no cracks in the correct 70s Brown.
pattern part sills, inner wing flanges.
type 9, 5 spd gearbox(i believe, i took it off a sierra in '94 when scrap yards were full of em)
all the little plastic things that make it.
3x 5.5J and One 5.0J wheels (?!)
the interior has to be seen to believed, few tears in headling and wear on drivers seat. that's it.
matching number engine is out and would need rebuild.
was done in '94 but was never satisfactory.
twin choke webber mod and original VV carb with manifolds.
1750GT exhaust manifold which is cool and was a legit mod in the day.
4 spd gearbox still in her.
Bonnet, all front plastic, lights and bumper OSF wing and door are off, some welding done, stripped the underseal (from new) on inner OS wing and proved she's worth doing."
More photos & info on eBay –> LISTING ENDED
WHEN YOU CLICK ON LINKS TO VARIOUS MERCHANTS ON THIS SITE AND MAKE A PURCHASE, THIS CAN RESULT IN THIS SITE EARNING A COMMISSION. AFFILIATE PROGRAMS AND AFFILIATIONS INCLUDE, BUT ARE NOT LIMITED TO, THE EBAY PARTNER NETWORK AND AMAZON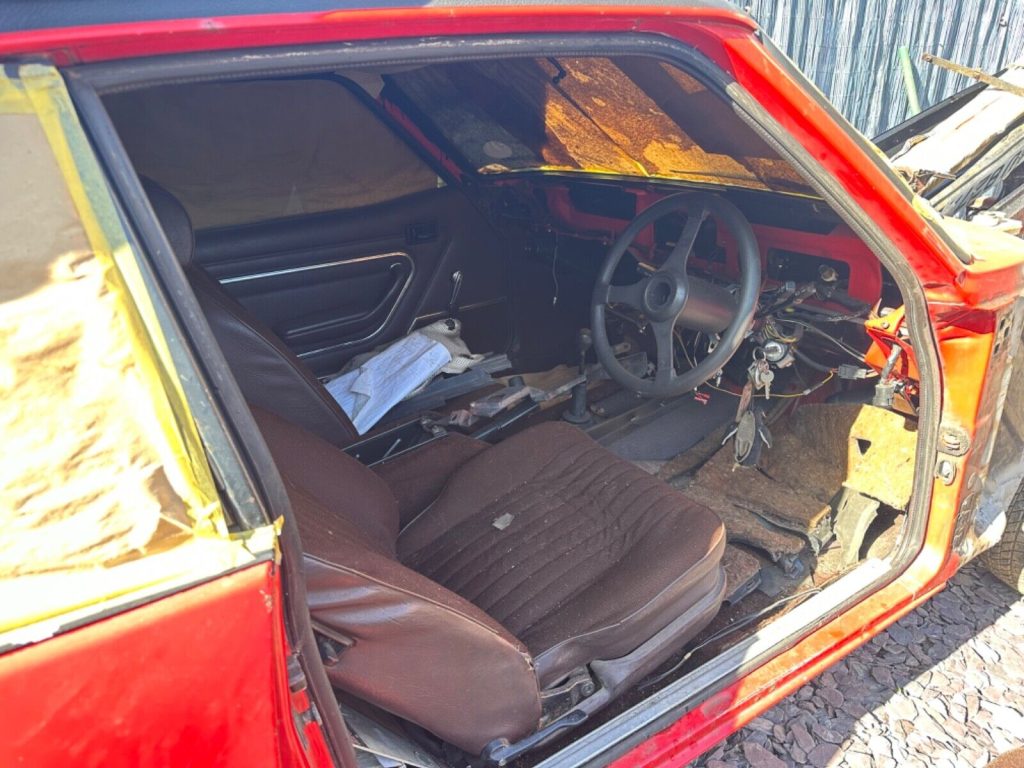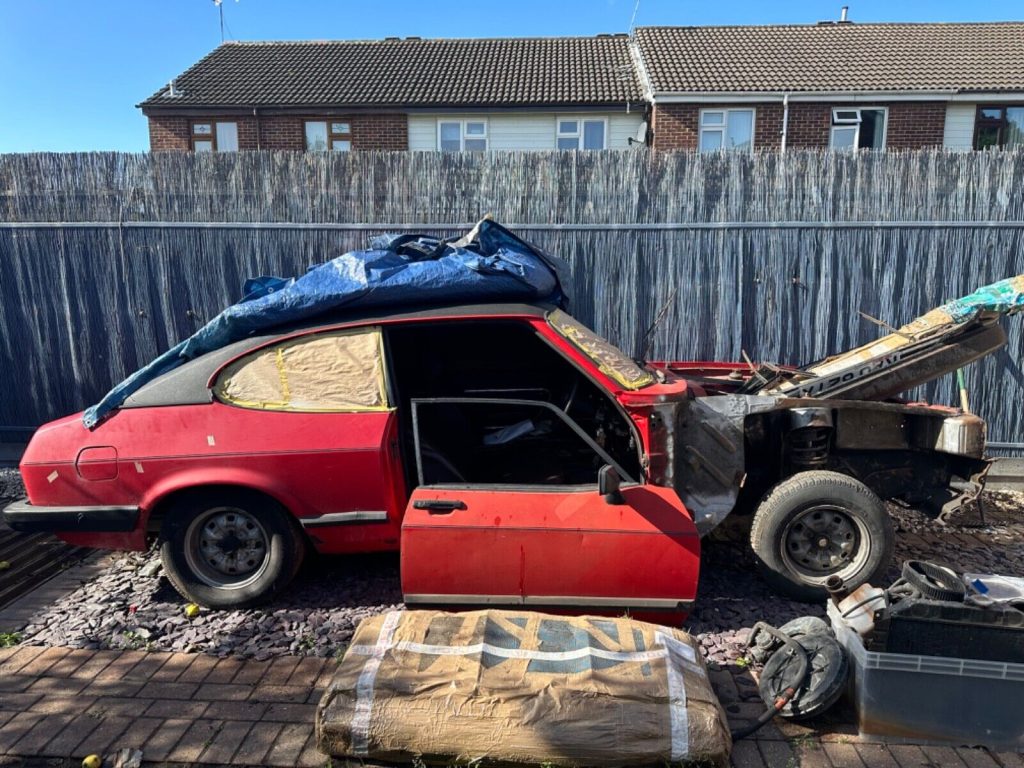 Are you looking to sell your Ford Capri? If so, please fill in the form below and we'll get back to you.