Today REVS announces the 2023 dates for their REVS Restore project 'Restoration Weekends'; a community restoration of a 1975 Land Rover Series 3. Taking place at the heritage Skills Academy workshop, located at Bicester heritage, the project aims to offer people a chance to roll their sleeves up and get stuck in to restoring an example of the venerable Solihull classic.
Whilst the restoration of the vehicle is a focal point, the opportunity for people to find some restoration is also a key objective of the project. Given the growing awareness and conversation around the issue of mental health and wellbeing, the aim for the weekends is to bring people together in a team and a community, to encourage stories to be shared, new friendships to be made, and within all that, to show how these can be good for a sense of wellbeing and support.
The 'Restoration Weekends' will take place each final weekend of the month, including an appearance at the Practical Classics Classic Car and Restoration Show held at the NEC in March. At each weekend session there will be a team of between 8-10 people led by the REVS Restore team working on the vehicle, and the chance to join together for an evening meal on the Saturday with a speaker sharing something of their own mental health story.
Those wishing to take part in the weekends can register their interest at revslimiter@gmail.com and each weekend will be taken on a separate basis so as to allow people of all levels of skill and experience to have the opportunity to get involved. There is also consideration given to any needs people might have with regards to their own health.
The team behind the project include both people experienced in Land Rover restoration, and those passionate and with experience of mental health and welfare. There has been support from organizations including Independent Land Rover Parts specialist Britpart, Takona, Heritage Skills Academy, and Bicester Heritage.
As Anne Segalini (Occupational Therapist and Mental Health support for the project) states;
"Finding a place doing something you love, learning new skills, within a supportive community is good for the body, mind and soul.  Please come and join us and be part of our community."
REVS Restore is a project that is part of REVS Community CIC, a non-for- profit Community Interest Company headed up by Reverend Adam Gompertz, Pioneer Minister and Bicester Motion Chaplain. The CIC was set up earlier this year to promote positive spiritual and mental welfare within the wider car community. It is also the organization behind the award winning REVS Limiter Social Media community that started during the COVID Lockdown, and now boasts over 8000 members on Facebook.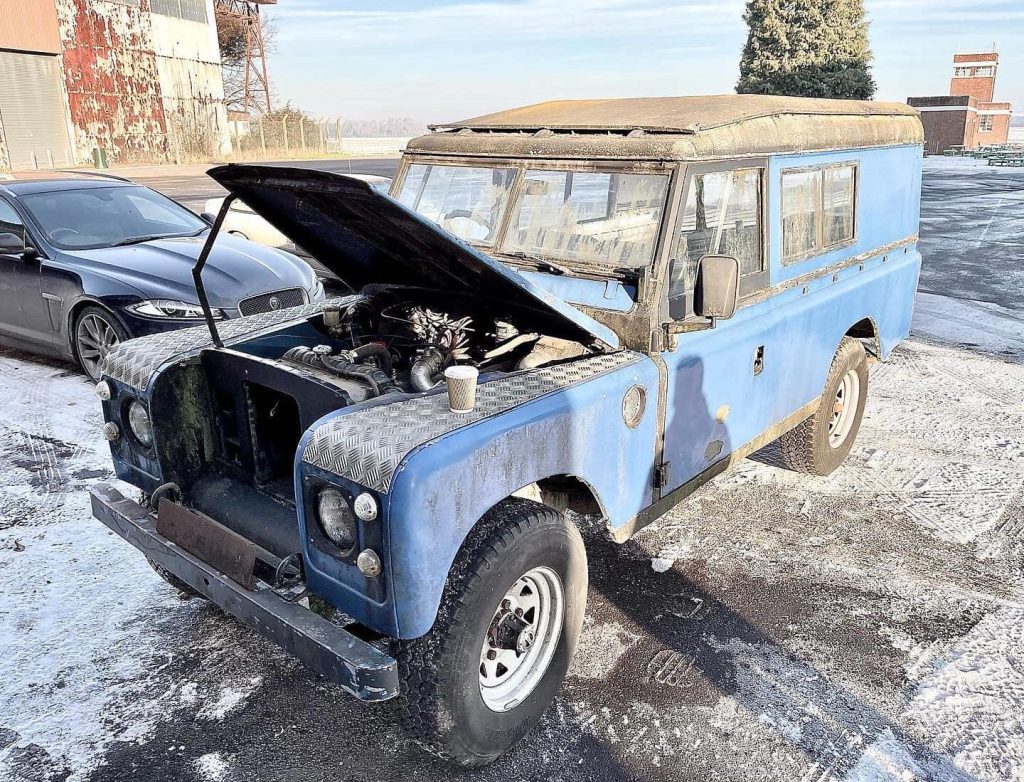 Current dates for the REVS Restore Project 2023
28th/29th January
25th/26th February
24th-26th March
22nd/23rd April
24th/25th June
22nd/23rd July
19th/20th August
23rd/24th September
28th/29th October
25th/26th November